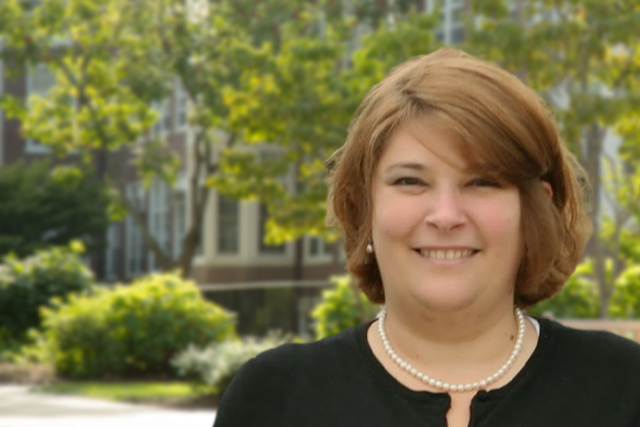 TCNJ has announced today that Jennifer Keyes-Maloney has been named to the position of associate vice president for government and community relations, effective April 18.
In her new role, Keyes-Maloney, an alumna of TCNJ, will be responsible for providing collegewide leadership, strategy, and effective management of TCNJ's government relations programs at the local, state, and federal levels.
"Jennifer has dedicated her career to public service and building partnerships to bring about positive change," said John P. Donohue, vice president for college advancement at TCNJ. "Her substantial experience in government affairs as well as in strategic community outreach has given her expertise and insight on a wide range of issues that are central to the future of our college."
Keyes-Maloney, who comes to the college from New Jersey's Office of the State Treasurer, served as assistant treasurer since 2018. In her roles there, she oversaw matters related to Treasury's divisions of Taxation, Revenue and Enterprise Services, Risk Management, and Unclaimed Property.
"I am excited to return to my alma mater in this important role," Keyes-Maloney said. "Returning to TCNJ feels like a homecoming and I am very much looking forward to supporting and giving back to the next generation of leaders."
Positions prior to Treasury include nine years as the assistant director for governmental relations for the New Jersey Principal and Supervisors Association and five years as legislative liaison for the New Jersey Judiciary's Administrative Office of the Courts. Keyes-Maloney is serving her third term as a councilperson for the Township of Ewing, and is a 1995 graduate of The College of New Jersey and a 2006 graduate of Rutgers School of Law, Camden.
---