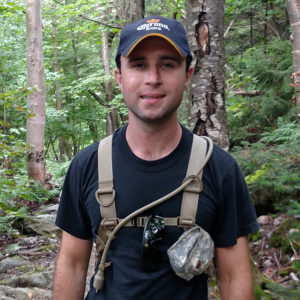 Inspired by the memory of their son, Garrett DiMarco '10, a TCNJ graduate and United States Army veteran, Charles and Barbaranne '68 DiMarco established two endowment funds that will support students with similar passions.
The Garrett DiMarco '10 Memorial Scholarship will provide financial support to a junior ROTC student who has made the commitment to enlist in the Army after graduation. Special consideration will be given to an individual interested in becoming an Explosive Ordnance Disposal Specialist, Garrett's occupation in the military.
The DiMarco family also established the Garrett DiMarco '10 Memorial Scholarship in Communication Studies. This award will provide financial assistance to sophomores, juniors, and seniors majoring in communication studies and will help defray expenses incurred to present research at academic conferences.
"When Garrett passed away, we wanted to do something special that would make him proud and honor his memory," said Barbaranne. "Since TCNJ and the Army were his greatest accomplishments, we had no question about what to do."
Garrett graduated with a Bachelor of Arts degree in communication studies and was a member of Lambda Pi Alpha honors society. He was the recipient of the National Defense Service Medal and the Global War on Terrorism Service Medal.
"As a communication studies student at TCNJ, Garrett was very fortunate to have Dr. John Pollock as a professor for many courses," she said. "With Dr. Pollock's guidance, Garrett wrote research papers that were accepted for presentation at several national conferences. This was one of the highlights of his time at TCNJ and gave him invaluable experience for the future. We know that Garrett would be absolutely thrilled to know that TCNJ students, participating in activities that made him a better and successful person, will benefit from these scholarships."
— David Pavlak